Children can't wait. With your help, we can make a difference right now!
Through the Winch's cradle to community strategy, you have an opportunity to positively influence the trajectory of a disadvantaged child's future.
Follow us on Facebook and Instagram
---
We are grateful of the support of all of our partners, funders and donors. They help us give more children and young people the chance to be themselves.
This year, the Worshipful Company of Glovers made an incredibly generous donation to our after school club and holiday play scheme.
With the support of the Worshipful Company of Glovers, children learned about the different professions that still rely on the craft of glove making, as they explored their ambitions and hopes for the future.
We used a range of gloves to deliver some quite creative learning opportunities! One of our favourite sessions was sensory glove making, which produced some brilliant results, as you can see!
Thank you!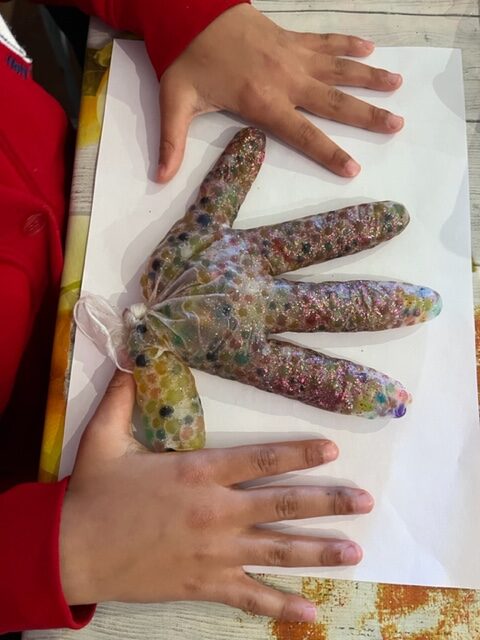 ---
If you are interested in working with us in the future, please contact our Head of Partnerships Chitra.