Children have borne the brunt of the pandemic. With your help, we can make a difference. Double the Difference.
Any donations you, your family or friends make between June 8th and June 15th through Champions for Children will be doubled by the Childhood Trust.
"The level of child and adolescent mental health problems we are seeing is unprecedented,
the worst in over 50 years"
-Stephen Scott, at the Institute of Psychiatry, Psychology and Neuroscience at King's College London
While restrictions are slowly lifting, the long term impacts of COVID on our community are still unknown. What we can say with some certainty is that COVID has significantly disrupted childhood, often affecting children facing multiple disadvantages the most. This is not fair. We should be better. We can do something to make this better.
Let's Make it A Summer to Shine – Double the Difference you make!
Leading up to June 8th, please follow us on Facebook and Instagram, sign up for our newsletter and share this match funding opportunity with your friends!
Make it her Summer to Shine:
Many of our children and young people could not stay connected with each other during the weeks of lockdown. They tell us that their friendship groups have broken and they don't know how to repair their relationships. Friendship is how we connect to the world around us. By sharing experiences with each other, we develop the language of support and build our capacity for caring. With your help this summer, we can offer children and young people the opportunity to reconnect with each other. Through activities that create shared memories, you will help us develop a stronger, more connected community able to meet new challenges head-on.
Make it their Summer to Shine:
Studies show that participating in sports helps foster children's negotiation skills and leads to greater trust between peers. With padlocks on pitches and leisure centres locked up, young people have been unable to exercise their bodies and their agency. Our frontline staff have first hand experience of young men feeling held back and worn down . Our Youth Workers are the key that helps so many young people open up to each other again. But we need your help. Together, we can unlock more opportunities for them to re-engage with each other. We can offer sports activity, trips and one to one time with our experienced team. With your support, we can be right there alongside our children and young people as they navigate their way into the future.
It's my Summer to Shine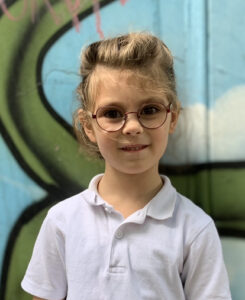 Here at the Winch, perseverance is fueled by space to play and the opportunity to try new things.
"I learnt at the Winch that I am a warrior princess and that I will fall down but will get up again"
This summer, help us give more children and young people the chance to shine.
If you are interested in working in partnership with us, please contact Jean.