In a borough filled with opportunity and prosperity for many, the reality for the people we support is very different.
We are so very grateful to all of our community partners for reaching out to the Winch with offers of support for our children and families during the coronavirus crisis.   
Immediately after London's lock-down, BNP Paribas, a long term partner of the Winch, asked how they might support the work we are doing with families, children and young people most affected by the coronavirus outbreak.  All across the UK, BNP Paribas is helping charities like the Winch. 
Anne Marie Verstraeten, BNP Paribas UK Country Head said:
"In less than a month, daily life for so many people has changed significantly.  Working together we are indeed stronger and our hope is that we can help contribute relief, support and comfort to some of those people who are most in need in our local communities."
BNP Paribas' generosity has meant we have been able to respond to the needs of our community in several ways.
Firstly, their donation meant we were able to immediately feed 100 families.  The food packs contain batch-cooked meals, non-perishables and fresh produce.  When families come to pick up the meals, we can have a few moments of vital one to one time to see how parents and children are handling the lock-down. 
Also, 100 children received an activity pack to follow along together via Zoom. We developed a curriculum of fun arts and crafts activities and simple science experiments for families with young children living in temporary accommodations.   Through sharing their projects, our mums and children maintain vital connections with each other. 
Recognising that help for families and children goes beyond food and activities,  BNP Paribas is supporting our staff as they provide after school care at a local school for the children of essential workers. We are doing what we can to help the healthcare workers who do more.  The trusted staff from the Winch has been alongside these children as they grapple with the risks their parents are exposed to.  Together we are supporting the children's emotional and mental well-being as they face a dramatic and difficult change to their lives. It wouldn't have been possible without BNP Paribas' generosity.
Watch this space as we bring you more stories of how our community partners are pulling together to support Winch families and those hardest hit by the pandemic.
In addition, now, more than ever, a donation to the Winch means we can ensure that we have what we need to support our vulnerable families, children and older residents.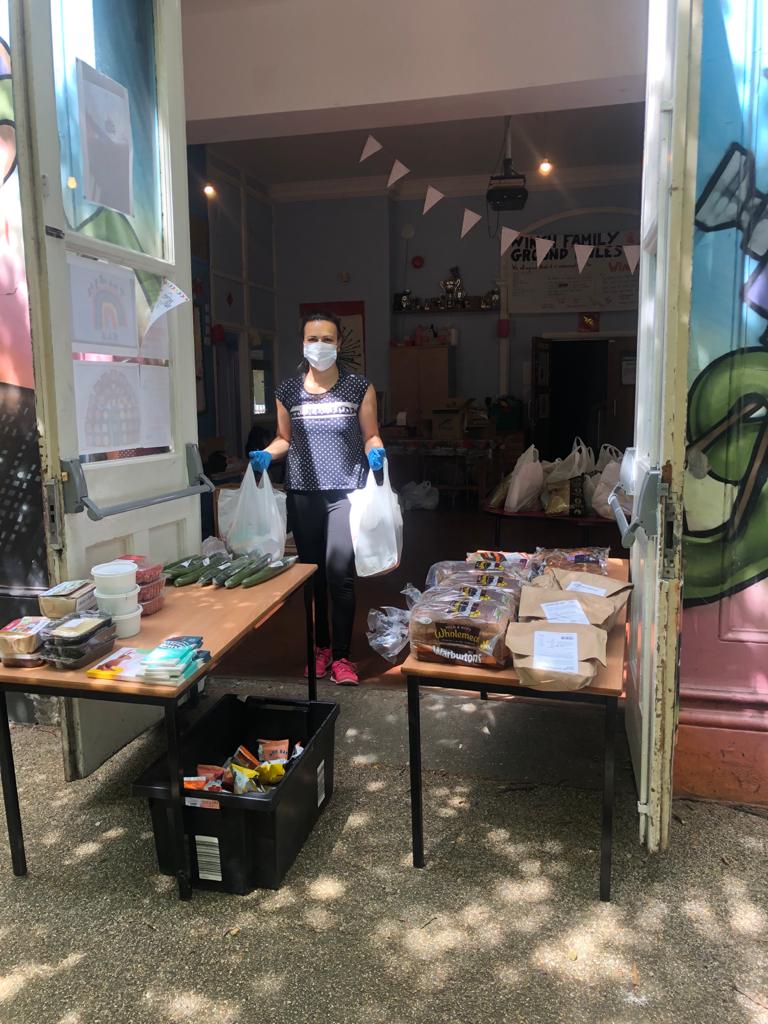 If you are interested in a partnership please contact Jean.