Fundraise for us
Do you want to support The Winch in your own way? Join the Our Promise campaign? Hold an event? Run a race? Host a dinner? Start a Giving Circle? We'd love to hear from you!
Whatever you decide to do today, thank you for your interest in supporting our work. Please do keep in touch – we'd love to tell you more about our work with children and young people in Camden.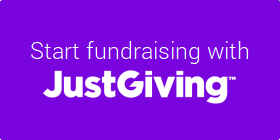 The Winch has had some great ideas from supporters over the years helping us by doing sponsored events to support our work. Some of our supporters make an effort every year to do something amazing to support our work – anything from a sponsored head shave to running a marathon or cycling to Paris or participating in an event: whatever your idea is we want to hear from you!
Our bright orange collection boxes are great for shops, companies or at reception desks and we have #promise wristbands available to raise funds and spread the word too!
Our Fundraising Supporter Pack is designed to provide you with ideas and practical support. Please contact page@thewinch.org to let us know what you would like to do and we will see how we can help.
Become a WinChampion! Giving circles enable groups of individuals to come together with a philanthropic purpose to pool their pounds and resources to fund chosen causes. Groups can vary in size and structure, ranging from an informal group of friends meeting locally to large, formal organisations with employed staff members.
The Winch Family would like to start creating some Giving Circles in the local community, and would love to hear from you if you are interested in getting one set up!
For more information about setting up your own community Giving Circle, please contact info@thewinch.org.
If you want to challenge yourself and inspire others we have the events to do so! From a local fun run, a skydive in the countryside to a European mountain trek – choose your event, set up your page at goldengiving.com and ask everyone you know to support you in your endeavour!
If you are fundraising for us, please let us know so we can support you while you psyche yourself up, train and raise that much needed sponsorship!
UK – Weekend Treks & Skydives
• Check out Discover Adventure for their Open Challenges.
• Reach for the sky with a UK Parachuting Charity Tandem Skydive.
• Put yourself in the ballot for the London Marathon, Royal Parks Half and London Triathlon
Europe – The Swiss Connection
• The Mont Blanc Massif Trek, a challenging mountain hike over 5 days in the Alps.
• Cycle from London to Geneva (via Paris) over 10 days. A fantastic way to experience the open roads and sights of England, France and Switzerland and raise much needed funds for children and young people.